In this website you can read about my work and history of my life on TV and Radio throughout my career.
A new internet radio station is ON THE AIR !  MUSIC THROUGH THE TUNNEL OF TIME
News of R.J. Heim in Movies & Television Production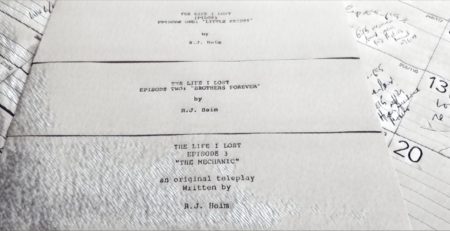 My latest creative endeavor continues to be the writing of the Episodic Series 'The Life I Lost'. I hope [...]
Read More
My Life On Tv
To this day, I still tell anyone who asks that I loved radio more than television, but in radio you can get fired too easy, and unless you're a super-talent, there's no money to be made. Radio is a two-way intimate medium, where you're on the air for hours at a time, interacting with the audience. Television is initially a one-way process, with a delayed reaction (you get the feedback later – like when you're unshaven in the grocery store), where you work 8 to 9 hours a day for a compressed couple of minutes of air-time.