I started on the radio at 98YCR (WYCR-FM York/Hanover) and WHVR-AM in Hanover, PA as the Public Affairs Director, a part-time gig while I was in my Junior year at Delone Catholic High School in nearby McSherrystown, PA. It was my first job in broadcasting. 98YCR had 50,000 watts of power, a 70 mile coverage radius, and was the first in South Central Pennsylvania to turn off the 'Beautiful Music' format and go 'Top 40'. As co-editor of the Delonews newspaper, I called the station to schedule an interview for a print article. John Lawrence was the General Sales Manager and Morning D.J., so I interviewed him a week later while he was on the air. Amazing! I worked that into a job interview for me, that led to me getting hired, adding the title of Special Promotions Producer, and News Director over the course of the next year. The rest of this story, and the other broadcast tales, can be found in the podcast here.
While attending Temple University in Philadelphia, getting my Bachelor of Arts in Communications, I landed my second radio gig at WTTM-AM 920 in Trenton, NJ, followed by WSSJ-AM 1310 in Camden, NJ, WQIQ-AM 1590 in Chester/Aston, PA. At the same time, I started my own mobile DJ business called "Metro Sound" that helped pay the rest of my way through college.
After college, there were no TV jobs. So, it was more radio instead, that began with my first full-time radio gig at WLAN-FM in Lancaster, Pennsylvania, doing overnights. Then, I was hired away by WFEC/Harrisburg to work a new format called "Hot Hits!". Having grown up listening to stations like WFIL and WABC, that was a chance to do some high energy Top 40 radio. I couldn't pass it up, even though I was still under contract at WLAN-FM. That's why my air name was changed to Robert Walker while I was at WFEC.
Through a twist of fate, I landed my first TV job in 1982 at WTVE-Reading (TV51 NewsBeat) as a Weatherman and Reporter. I was paid 2 hours a day minimum wage, and the rest of my income supplemented by the CETA program for migrant workers (ironic!), while collecting Unemployment for losing my job at WFEC. That newscast went belly-up after 1 year, but I at least had tape to make an audition reel for my next TV gig! I landed the position at NewsWatch9, Palmer Cablevision in Naples, FL. The third TV gig was as the Part-Time Weekend Weatherman at WCIX-TV in Miami. (see the "My Life On TV" section on this site)
There was a lot of radio overlap during the Miami TV experience during the 1980's to make ends meet including WAIA / 97A1A – Adult Contemporary format, that became Rock & Roll 97GTR in a format change, WLYF, "Life – at FM 101 point 5!" – Easy Listening format, a summer stint at WKLG-Rock Harbor, "Easy 102" in Key Largo, then WXDJ, "95-7 The Breeze" in Miami, Contemporary Jazz format, my last Miami station.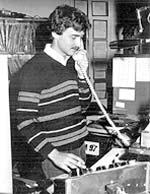 R. J. Heim, at WLAN-FM97 Lancaster 1982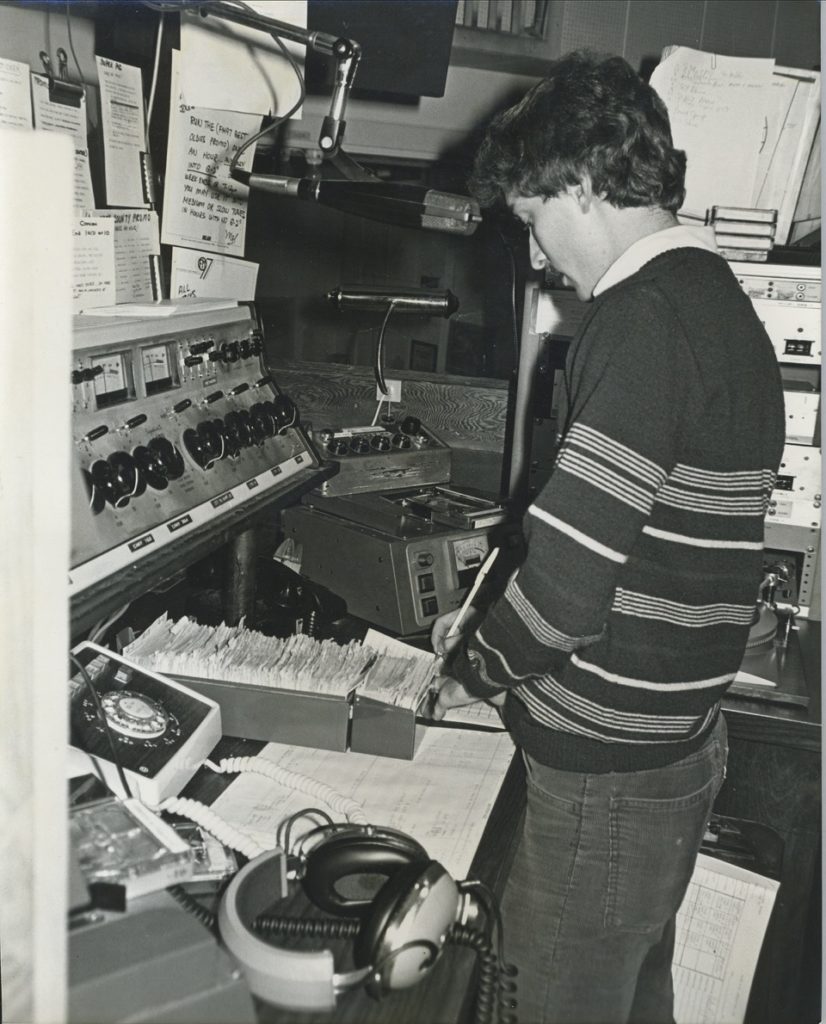 R. J. Heim, at WLAN-FM97 Lancaster 1982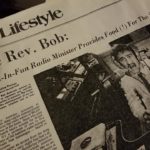 Lancaster Intel Newspaper Feature Story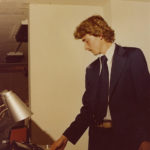 R.J. Heim Metro Sound Mobile D.J., Philadelphia, 1980